Just thought I'd post the WIP of the Frame-by-frame Fio animation.
I'd animate hair (front) and the breasts after the rest of the animation/stages are done since it would all be based on the way the body is moving. I'll also make adjustments to how the limbs are moving so it isn't just going back and fourth. (right now it's just a forward movement that goes backgwards at the end)
Also, I feel like I wasted a lot of time doing somewhat defined lines, since the final animation won't even have lines. I need to keep it a bit more rough, and rely more on guidelines.
Also just for the heck of it, here's some stuff from a game idea I was thinking about over the past week. (Maybe I'll talk about the gameplay a little later.)
In the order that I drew them,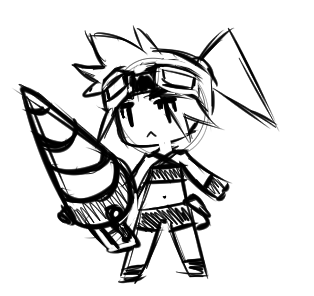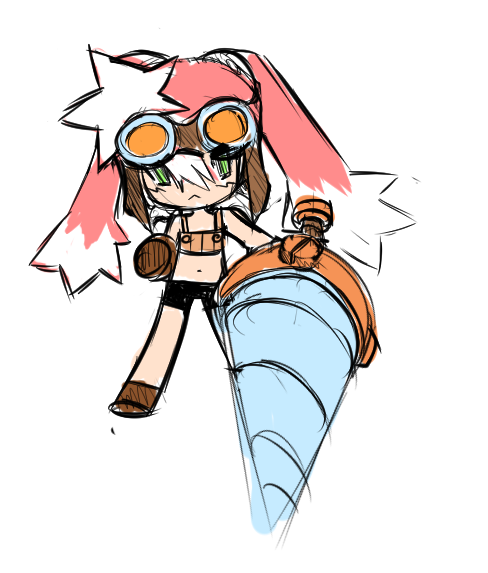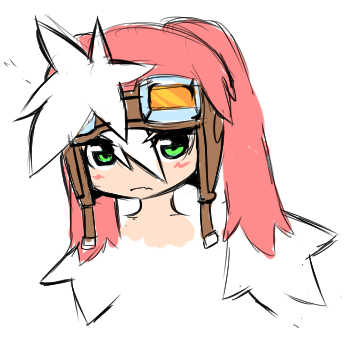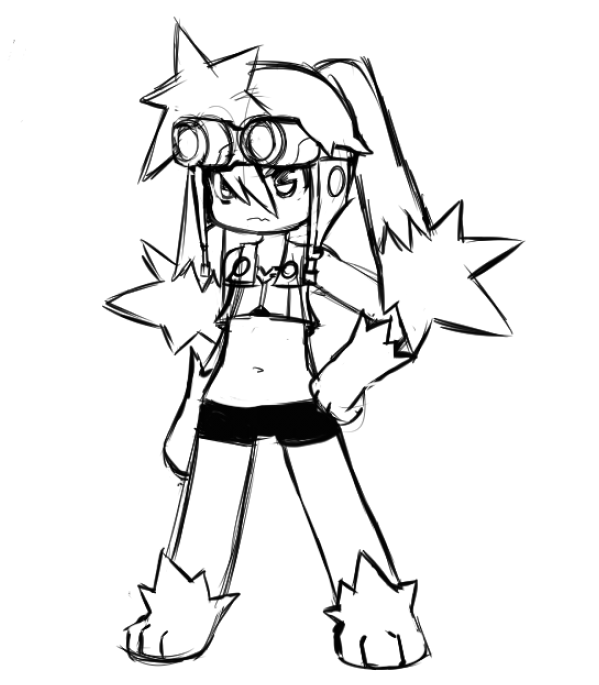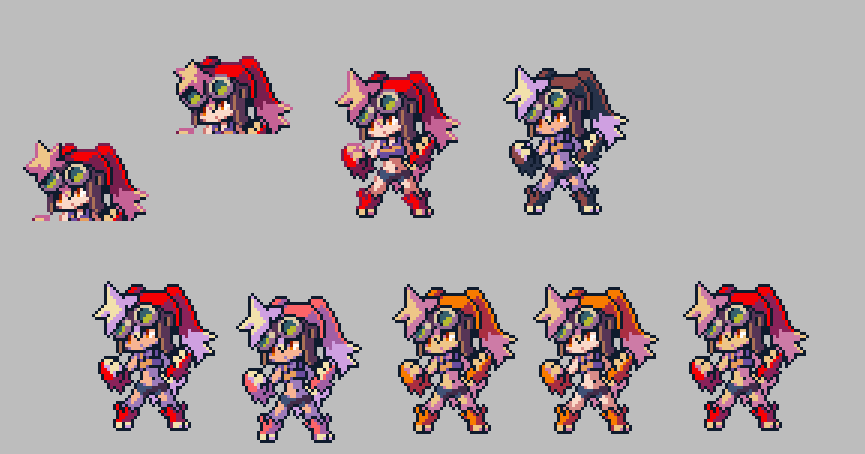 She grew boobs by the end....
Also, if you think this character looks like someone, you're probably about 1/5 right.