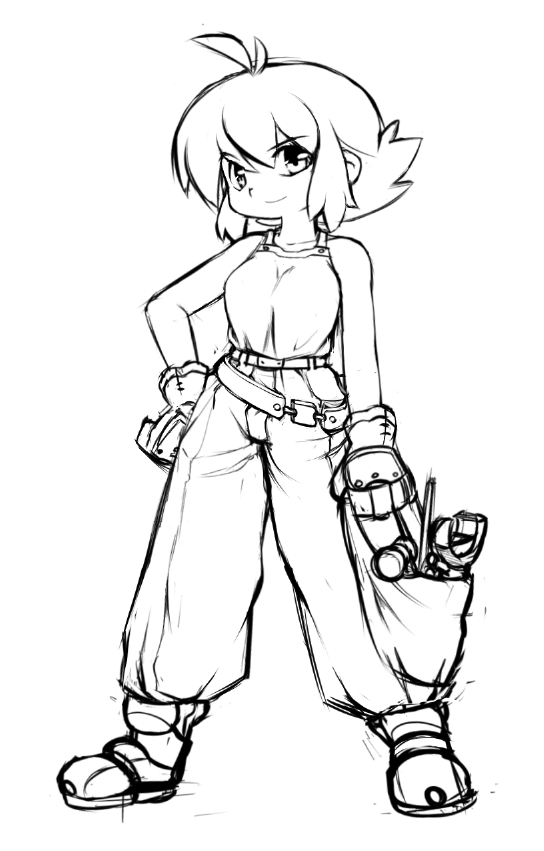 First of all, I said that the next character vote would start this week, so you can start suggesting characters and scenarios. Keep in mind that while you're voting for the characters themselves, suggestions for scenarios still help a lot, especially since I'm not familiar with every character I animate.
I've decided to move the character voting to the animation page
Where's the Tharja animation!?
Honestly, I just sort of lost motivation halfway through this animation. I'm having a lot of trouble choosing poses lately, and so it seems like I always end up settling on something iffy. The main problem with patreon animations (as opposed to game animations), is that because it's a voted character people expect to see the character's face, and in general probably want to see the sexy bits. This makes it difficult to come up with poses without re-treading the same ground (I'm not great at poses to begin with). Especially when I'm not familiar with the character I end up racking my brain trying to figure out what people would want to see, but at some point I have to just settle on something and start animating, which never feels great.
However, that's something I need to deal with and improve at. With game animations I can sit down any day of the week and animate something. I'd say I have fewer limitations, but surely animating the same character over and over used to feel like a limitation too? I don't know. Half of me wants to do a Patreon game instead because it would be much, much easier, but the other half of me wants push through animations, stop sucking at it, and give people a little consistency at least for a while. Either way, for now my consistent inconsistency annoys me, and I'm not sure how to deal with it.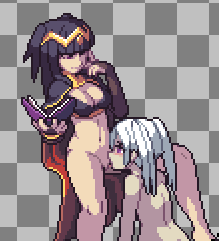 Yeah, "plans". You can probably disregard this part entirely if you want -__-
I'm going to take a break from Noaika for the rest of this month. Mostly because I want to go visit family, but also because I need a break from it anyway.
With the rest of my time I want to finish;
Tharja/animation player
Cave-story animation
First animated Character-draw
At least. Other than that, I'm going to try and finish as many of the extra animations as possible. Hopefully it will be easier since I'll be doing each animation all at once, as opposed to throughout the week.
With the rest of my free time, I don't know. There are two mysterious things I could finish, I need to finish the animation tutorial, or I could start thinking about the Patreon game more. I've been thinking about how I could make the Patreon game work as a game template that everyone has access to.
Anyway. That's all for now. Tharja will be within a day or so, and I'll choose a winner for the animation draw soon.